Beachfront Corsican Charm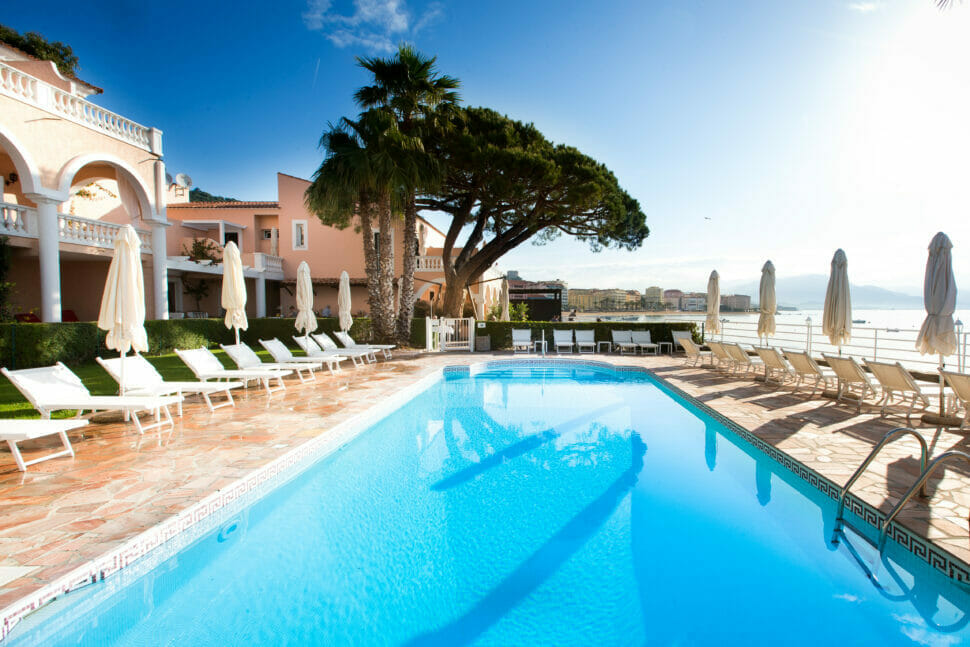 A member of the Les Collectionneurs, Hôtel Les Mouettes****, is an authentic 19th century waterfront villa surrounded by palm trees, and eucalyptus – some centuries old. It has been welcoming clients, guests and friends for almost a century.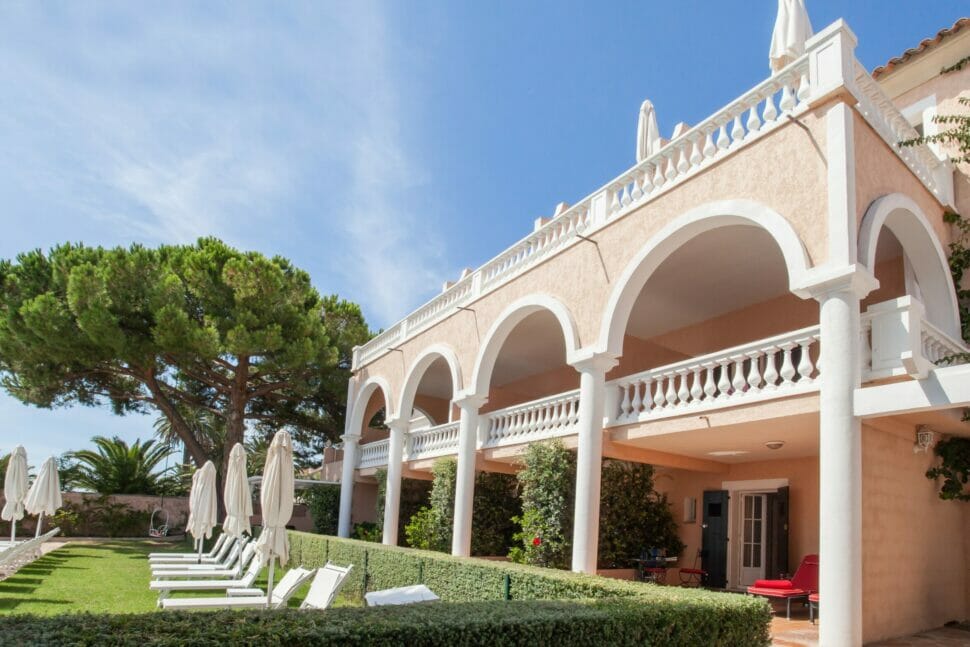 Close to Ajaccio's lively city centre but a world away from its hustle and bustle, the beachfront Hôtel Les Mouettes**** boasts the best location in the region. It is also just a few minutes from Ajaccio's international airport.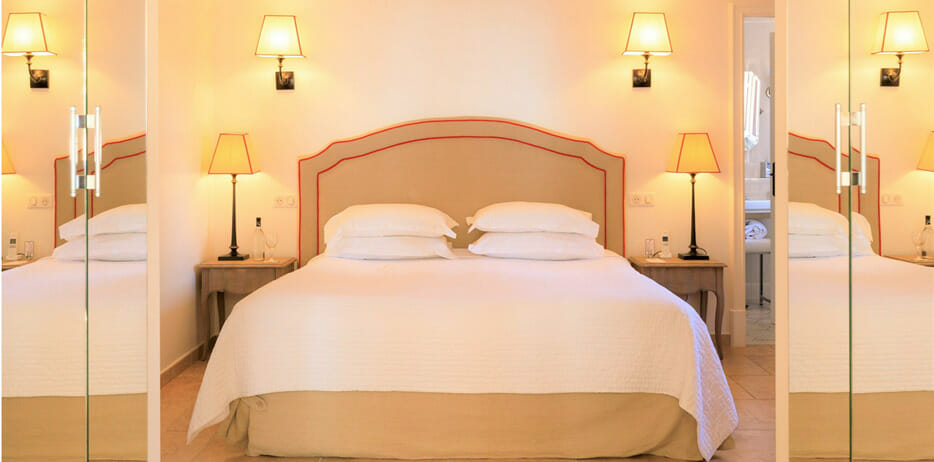 Each of its 27 elegantly decorated rooms and suites is different from the next, making this hotel a stylishly beautiful waterfront residence.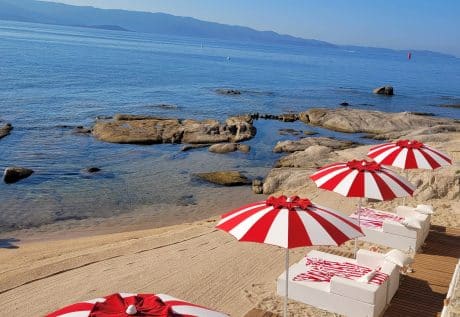 PRIVATE BEACH
Guests are lulled by the soothing sound of the waves on our private white sandy beach. Beach loungers, parasols, fins, masks and snorkels are available free of charge. You can also explore the Ajaccio Bay on one of our paddleboards.
POOL & JACUZZI
From the pool's sun-filled terrace, our hotel offers an unparalleled view across the Ajaccio Bay. The saltwater pool and jacuzzi are heated from April to October.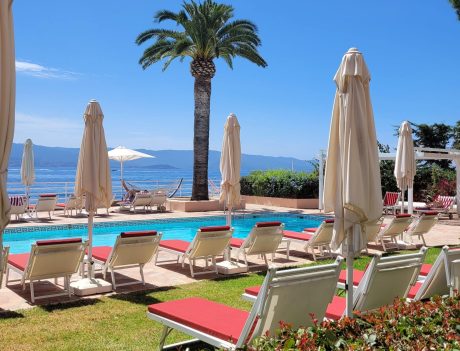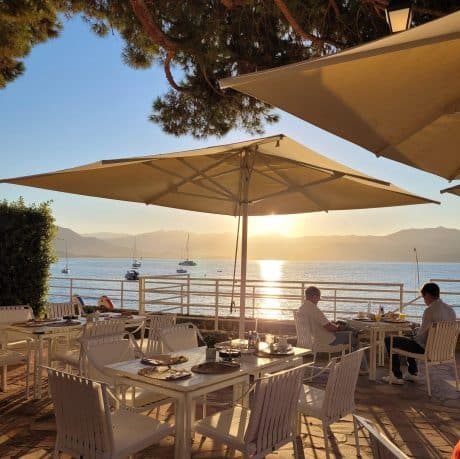 TERRACE WITH A VIEW
The hotel's main terrace opens beautifully onto the open sea, shaded by umbrella pines and palm trees. The terrace is the hotel's main hub where you can enjoy anything from breakfast to afternoon tea, aperitifs and brandy.
COZY LOUNGES
Our vast lounge is a cosy sanctuary on cool autumn and spring evenings, offering comfortable, intimate spots that are perfect for a cup of tea or a glass of wine.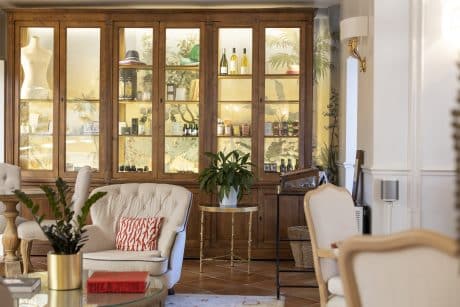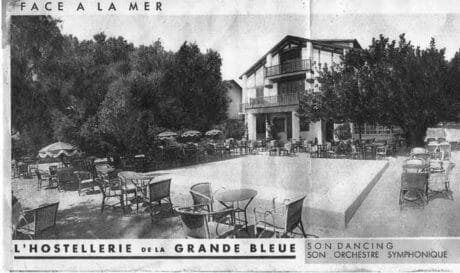 A BEAUTIFUL STORY
Hôtel Les Mouettes has a renowned place in Ajaccio's history as one of Corsica's first luxury hotels. Called the Hostellerie de la Grande Bleue when it was built in 1930, it took on its current name in 1954, and has been hosting prestigious guests ever since. Owned by the Pieri family - who also owns the Hôtel Castel Brando in Cap Corse - since 2006, Hôtel Les Mouettes continues to stand out as a timeless yet contemporary institution.
ENJOY & RELAX

• Concierge service at your disposal
• Private sandy beach with mattresses
• Heated seawater swimming pool and jacuzzi
• Gastronomic restaurant A Terrazza
• Hotel bar
• Spa on the roof terrace of the hotel
• Hammam
• Snorkelling equipment and stand-up paddles
• Mooring buoy and dinghy in front of the hotel
• Self-service bicycles
• Electric bikes for hire
• Hiking and walking trails nearby
• Nearby beaches and natural wonders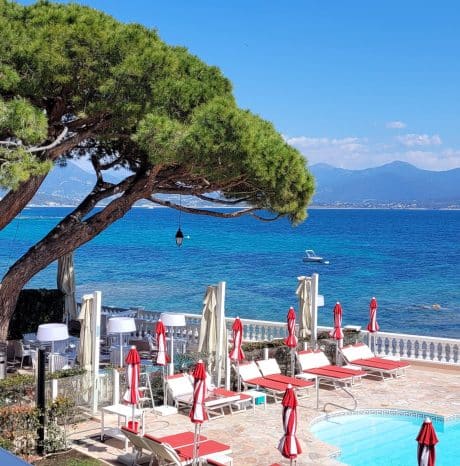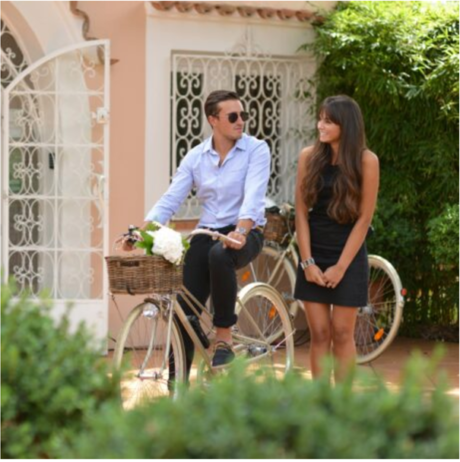 • Cruises with skipper from the hotel
• Boat and jet-ski rental
• Excursions with driver-guide
• Casino, museums and old town nearby
• Renowned wineries and wine shops nearby

FOR YOUR CONVENIENCE

• Free closed parking
• Electric vehicles charging stations
• Luggage store, luggage storage
• Courtesy bathroom
• Laundry and dry cleaning, iron and ironing board


• 2 accessible rooms
• Covered and closed bike storage
• Free high-speed Wi-Fi
• Internet point and office assistance

FOR FAMILIES

• Baby-sitting (by appointment)
• Baby cots & changing tables
• Baby phones
• Organic baby menus
• High chairs and bottle warmers
• Beach armbands and games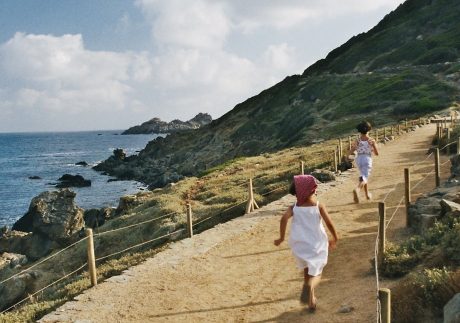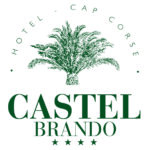 Discover our other charming hotel, the CASTEL BRANDO ****, in the heart of Cap Corse
In the heart of the splendid Cap Corse and 15 minutes from Bastia, the Castel Brando is a charming hotel with a timeless atmosphere. Housed in an authentic 19th century mansion and its outbuildings, the hotel is surrounded by a park shaded by palm trees and exotic species.
Castel Brando is a true haven of peace, comfort and escape for its guests: swimming pools, whirlpools, Restaurant 'Les Américains', Spa 'Intimu', cosy rooms, private parking….